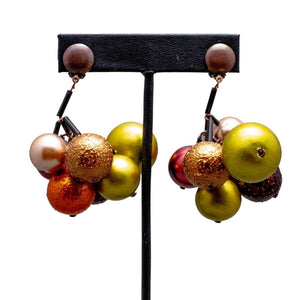 Vintage Multi Colour Ball Ball Funky Earrings- (Clip On)
Purchased in Venice. 

Style: Clip On 
Era: Vintage 
Dimensions: Width 5.5cm  (2.1") x Length 6cm (2.4")

These vintage earrings are a unique, one-of-a-kind piece. They have an eye-catching, multi-colour ball design, and are the perfect funky earrings to jazz up an outfit.