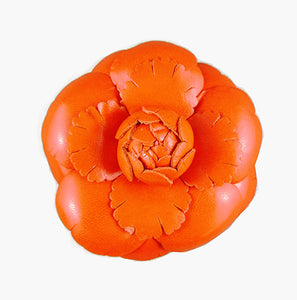 Harlequin Market Fabric Flowers - Bright Orange 
These wonderful wearable flower brooches and earrings have been individually hand made for Harlequin Market by a New York artisan. 
From leather, velvet and silk fabrics, these delicate, intricate flower pins are perfect for any occasion.
Wear them alone, clustered together on hats and bags, decorate your special outfit or casually on summer dresses, shirts and t-shirts.
100 mm Wide
100 mm High